5 WAYS IN WHICH THE BRAND NEW ENCALM LOUNGE WILL IMPROVE YOUR AIRPORT EXPERIENCE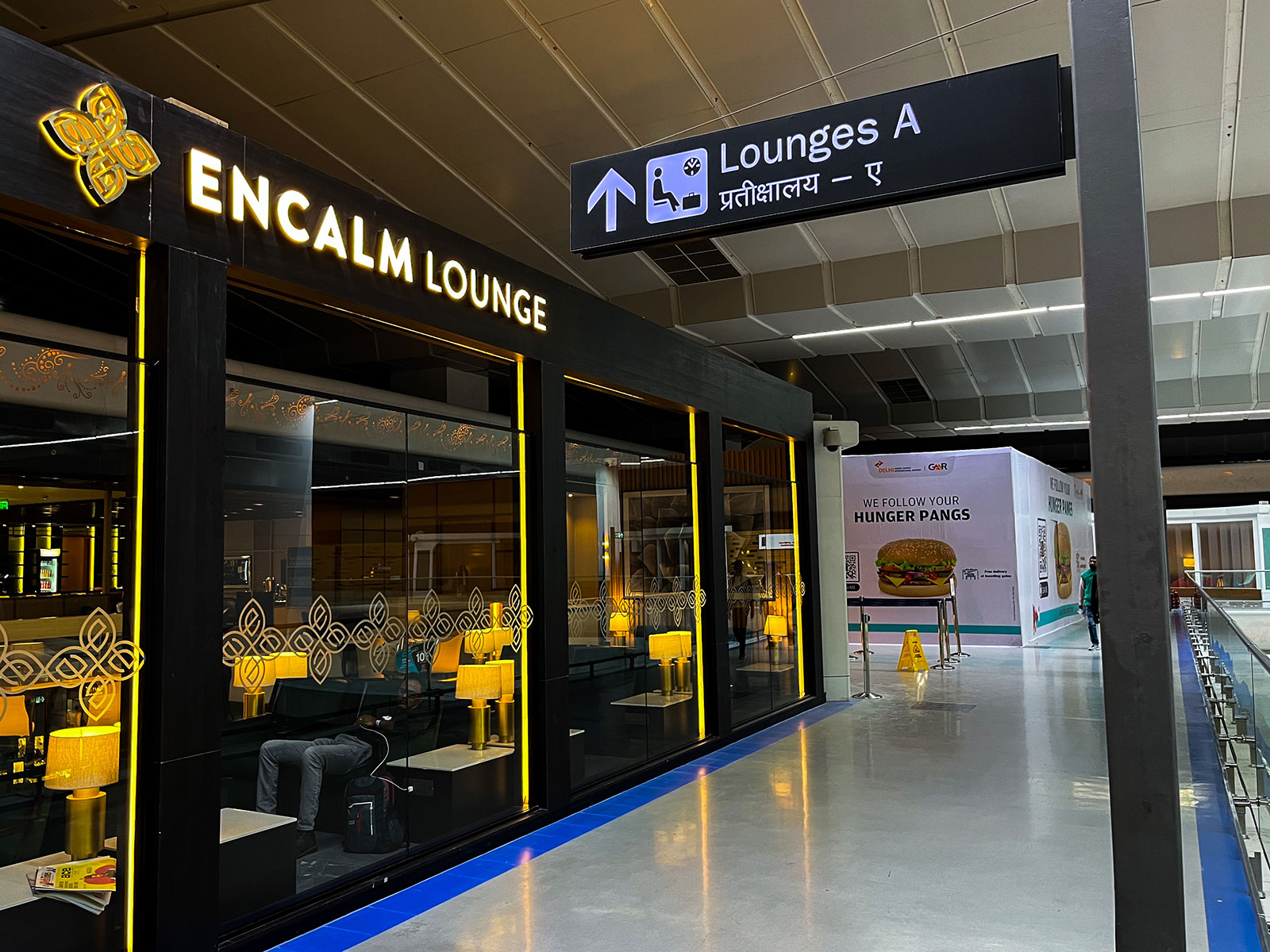 Your journey begins at the airport, and if you want a place to relax before you board the flight, you sure must head to a lounge. Whether you're looking for a bite to eat, a quick nap or just to send out that urgent email before you disconnect, the new Encalm Lounge will provide you with all these facilities with an added touch of luxury.
We offer an experience, curated to delight you every time!
Here are 5 reasons why you must visit the Encalm Lounge on your next journey:
Be calm with Encalm: The name says it all! While traveling can be fun, the Encalm Lounge offers a welcoming place for those who hate the hectic nature of an airport. The lounge bay offers comfortable, spacious seating – designed to ensure you get the rest you need before boarding your flight.
Delicious food and drinks: We've got something to satisfy every taste! Come to the Encalm Lounge and indulge in your travels with a wide selection of delicacies. Whether you're in the mood for a light salad or something heartier, we've got it all. We also have a Live Station, where our talented chefs are happy to prepare a custom meal for you. The bar offers a vast selection of drinks, so you're sure to find something that will refresh you.
Work on the go: Have a quick work email to write? A video call to make with a friend? Well, you've come to the right place! Simply connect to our free high-speed Wi-Fi services and get up and running in no time. You'll find it quieter, more peaceful, and more private than the noisy terminals.
Family friendly place to be: Finding solace at the airport can be challenging. The Encalm Lounge offers a respite from crowds, allowing you some privacy and comfort during the journey. We know it's especially hard to get the kids out of the house, but at the Encalm Lounge you can be assured that they won't feel like they're running a marathon with long lines and delays!
Add a touch of luxury: Now you can take it easy and lounge in style! Be at the lounge to sip a coffee in peace or enjoy your favourite drink. Or just relax and take a nap to recharge. The Encalm Lounge lets you enjoy the special comfort you deserve on your special vacation.
A unique experience awaits at Delhi airport. Experience the difference with Encalm.
The Encalm Lounge is now open at Terminal 3, Delhi Airport International Departures.