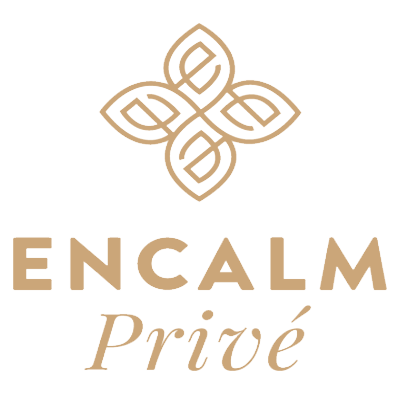 A luxurious business class lounge by Encalm.
Prepare to immerse yourself in a world of indulgence and high-class comfort at Encalm Privé, the latest luxury airport lounge for business class travellers at the Delhi Airport. Behind the glass walls of this oasis of opulence, lies a sanctuary meticulously designed to offer passengers an exceptional and stress-free experience, where extravagance meets convenience.
With an emphasis on providing a grand way to spend time at the airport, Encalm Privé takes luxury to new heights. Guests can expect a myriad of services that redefine the business class lounge experience, including plush seating areas, complimentary Wi-Fi, and a buffet that tantalizes with an array of delectable food, fine wine, and spirits. You can step into the rejuvenating showers, wash away the tiredness, and feel invigorated. Our laundry and ironing attendants are ready to assist, ensuring your clothes are immaculate and wrinkle-free for your important meetings or events.
At Encalm Privé', we understand the importance of holistic well-being and provide a dedicated fitness zone and spa. You can delve into an immersive gaming experience or accompany your kids to the dedicated play area, ensuring your wait for the flight is filled with excitement and entertainment. If you want to take it easy, nestled in a stylish setting, the sleeping pods will provide a serene escape where you can enjoy a restful slumber.