How to turn your transit time into a memorable travel experience
Experience the magic of Encalm on your next journey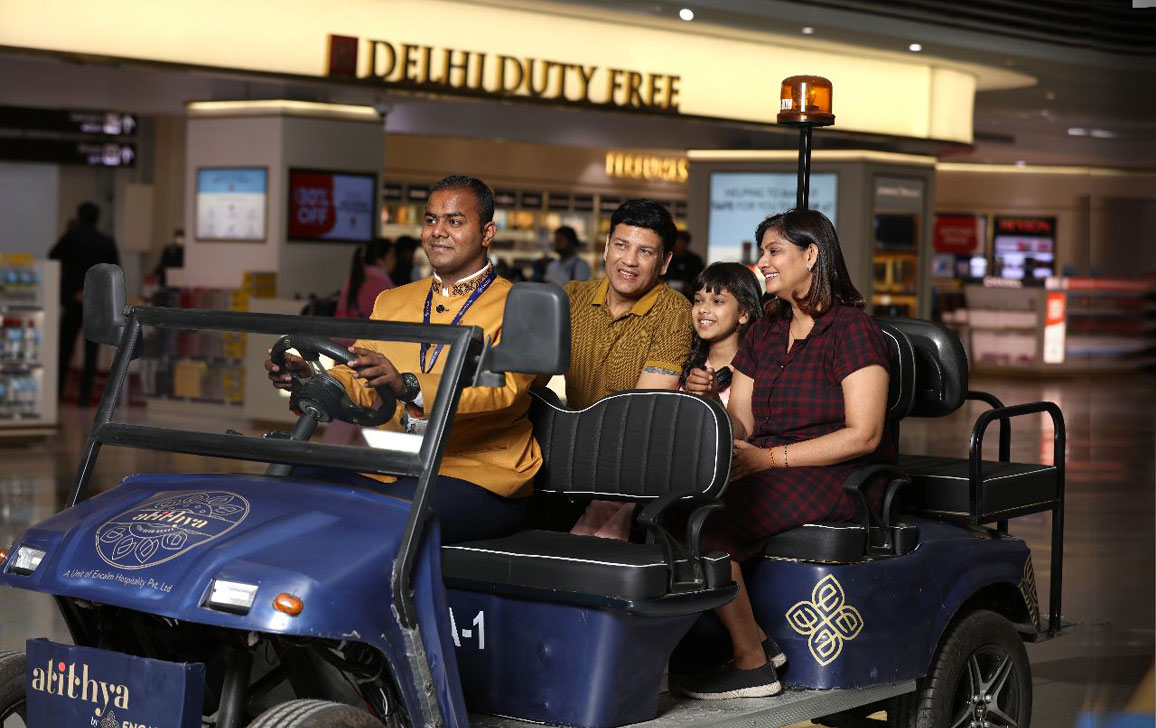 "Travel is more than the seeing of sights; it is a change that goes on, deep and permanent, in the ideas of living." - Miriam Beard
Traveling can be a transformative experience, but the airport experience can often be stressful and overwhelming. At Encalm, we believe that every aspect of your journey should be enjoyable and stress-free. That's why we offer a range of premium airport hospitality services to help you create delightful experiences, even during your layovers!
First, indulge in a royal airport experience with Atithya - our magical Meet and Assist service. Our Atithya executive will be your loyal companion, ensuring a seamless journey through the airport. From check-in to boarding, we take care of everything while you bask in the glory of a stress-free airport experience. With our buggy and porter service, you can enjoy a smooth and hands-free ride to your boarding gate, avoiding the crowds and focusing on your comfort.
Next, head over to Encalm Lounge - the ultimate oasis of comfort at the airport. Our airport lounge offers a sweet chance at relaxation, complete with delectable food and refreshing drinks. With high-speed Wi-Fi and other amenities, you can indulge in your favourite book, have a quick nap, or simply watch the world go by. Our plush seating area is the perfect place to unwind, while our private workstations provide a peaceful sanctuary for busy travelers.
And that's not all - we have one more trick up our sleeve to make your airport experience truly delightful. Get some extra pampering by visiting the Encalm Spa for a relaxing massage, facial, or other spa services. Our airport spa offers a range of treatments at the hands of skilled therapists to help you feel revitalized, so you can feel your best and enjoy your travels to the fullest.
So, the next time you have a layover, don't dread it - embrace it as an opportunity to relax, recharge, and create lasting memories with Encalm and transform the way you travel!
Visit www.encalm.com or call us on +91-92893 66950 for bookings and details.