Traveling alone with your child? We can help
Your superhero at the airport – Encalm is here to help!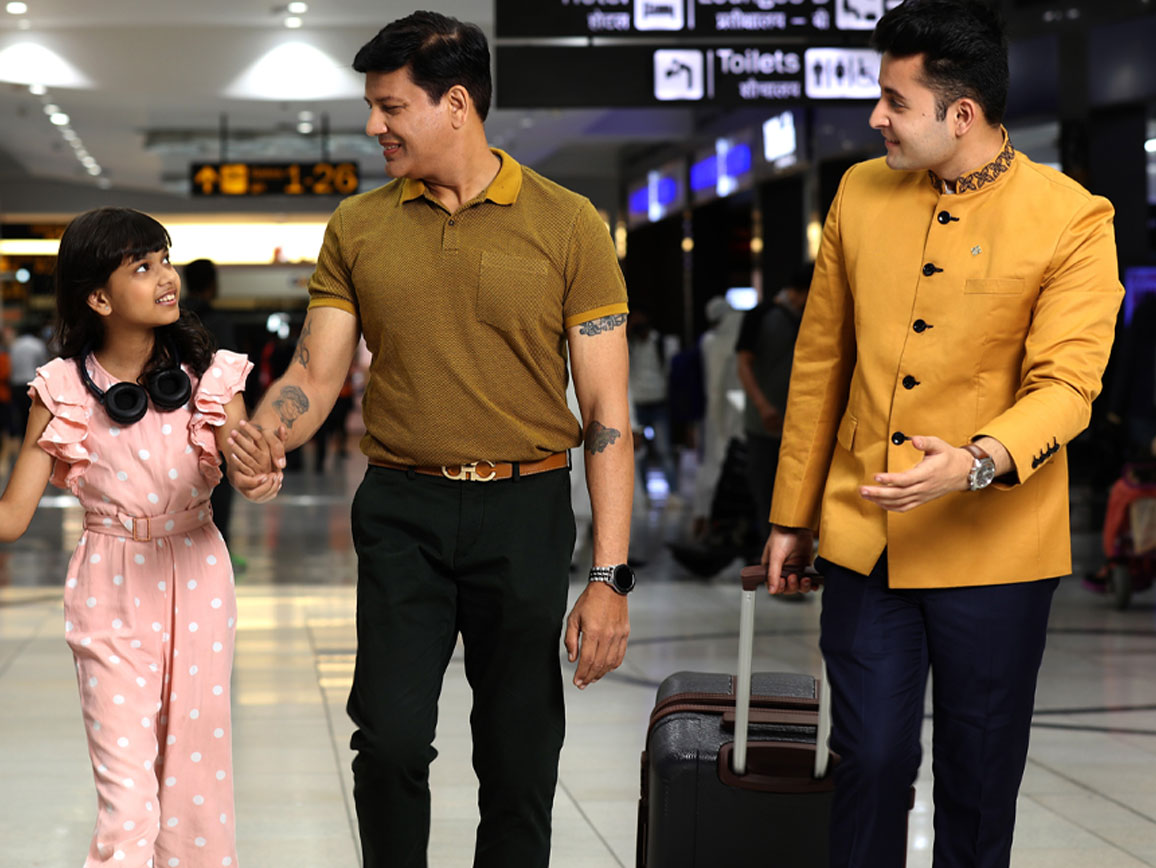 "Traveling with a toddler is like going on a treasure hunt. You never know what you're going to find!"
Are you planning to travel alone with your children soon? If so, you might be feeling a bit anxious about the whole experience. Traveling with kids can be stressful, but don't worry, Encalm is here to help!
Thanks to the airport assistance by Encalm, you can sit back, relax, and let the experts take care of everything. Imagine arriving at the airport with your child and not having to worry about the hassle of carrying luggage, navigating through the crowds, or keeping your little one entertained. Sounds like a dream, right?
The Atithya Meet and Assist service is like having a personal superhero who will help you through every step of your journey. Your dedicated Atithya will ensure that every moment at the airport is stress-free – for you and your child. So, if you want to use the washroom, or indulge in some shopping, Atithya will provide the assistance you need so you can be assured that your child is safe and in good hands!
Plus, with our porter service, you don't have to worry about carrying many, many bags. The buggy service is a lifesaver too, allowing you to move around the airport with ease with your children safely around you.
But that's not all! Encalm also offers airport lounge and spa services, so you and your children can relax and recharge before your flight. Now you can relax and sip on a refreshing drink while your child plays in a safe and fun environment.
Booking airport assistance is easy and can be done online through our website. So why not take the stress out of your travel experience and let Encalm be your superhero?
Book now and enjoy a hassle-free journey with your little treasure hunter! For more information and bookings, email us at guest.services@encalm.com or call us on +91 9289366950.