ARRIVE IN STYLE AT THE DELHI AIRPORT WITH ATITHYA SERVICES BY ENCALM HOSPITALITY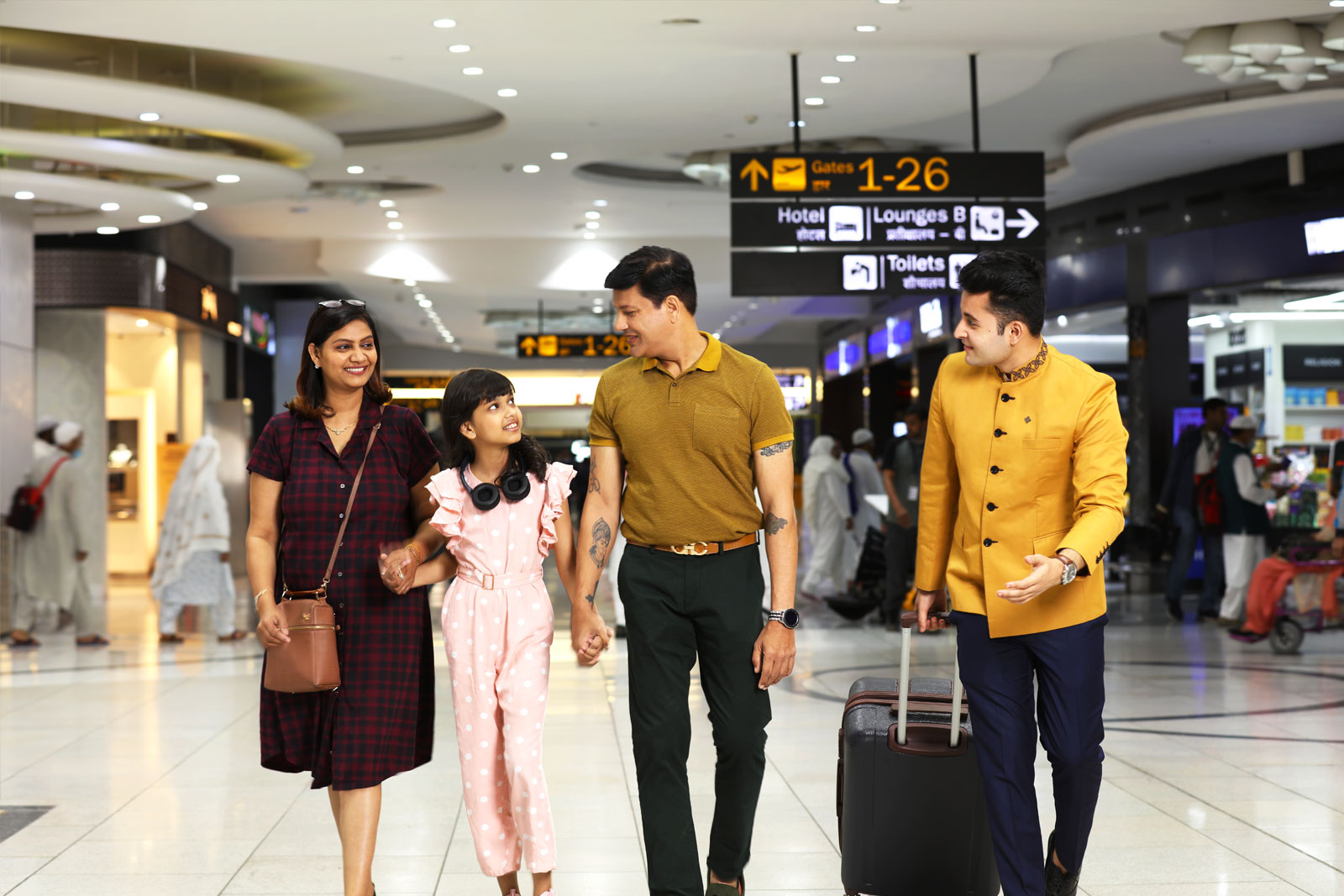 The services are redefining and developing new benchmarks in airport hospitality, focused on delivering memorable lounge and airport concierge experience to travellers.
Encalm Hospitality Pvt. Ltd., founded in 2021, launched The Encalm Lounge and Atithya services to create hassle free airport experiences. Guided by the philosophy of अतिथि देवो भव: (Guests are equivalent to God), Atithya, the welcome and assist service, is already servicing guests at the Delhi and Hyderabad Airport.
No matter how thrilling your trip is, the airport can get boring or tiresome. Waiting in transit for a delayed flight can also be inconvenient and taxing. Travellers have to go through snaking lines and checks, and even through busy boarding gate areas. Unless they have the option to head towards an airport lounge. The lounges at airport are the travel industry's best-kept secret. These calm and secluded areas make travelling more pleasurable.
Mr. Vikas Sharma, CEO, Encalm Hospitality shares, "We started our business in airport hospitality and are already operating a lounge called Encalm Lounge at the T1 domestic airport at Delhi. We also started our welcome and assist service at New Delhi airport called Atithya, which includes airport assistance at departure till the time a passenger boards the flight and on arrival till the passenger boards the designated conveyance. These services include buggy service, porter, wheelchair assistance among others.". With rich experience in the hospitality industry, he is often credited with setting benchmarks of professionalism and is famed for his visionary outlook. Vikas has been the instrumental force behind the strong operational and management foundations of the brand Encalm.
Talking about Atithya services, Mr. Vikas Sharma says, "Where we are making real impact is Atithya, which is our meet and greet service that we launched in 2022 in Delhi, and we have seen some great response towards it. When at home the family looks after you and when in the sky the airlines ensure your comfort. We are a service that addresses a travel experience where most are left to fend for themselves. Currently, our Atithya services are available at Delhi and Hyderabad airport. Encalm Hospitality has also tied up with a few individual programmes. Very soon, we will be available on online travel booking portals as well." he says.
About Encalm Hospitality Pvt. Ltd. ("EHPL") EHPL aims to develop one of the most admired airport hospitality experiences in India that would constantly seek to bring value and convenience to the guests during their travel through Indian Airports. EHPL also aims to develop seamless integration with technology platforms for providing a wholesome experience to air travellers including airport concierge, spa, shopping and hotel stays, etc. Encalm has set its mind to make the airport experience a special one. With air travel changing fast, Encalm wants to ensure that guest services keep pace.
About Atithya
Welcome & Assist service – Be it arrivals or departures to guidance with transfers, baggage & family travel, Atithya Welcome and Assist service ensures that passengers are treated like a VIP all through the airport journey. With a special Atithya executive assigned to each guest under this service, Atithya ensures a swift, smooth, and safe passage through the airport. The goal is to make the airport experience something to look forward to - for us, our clients or our loved ones and make the airport journey seamless.
Buggy service – Going from point A to point B might become cumbersome for senior citizens, people with special needs and restricted mobility, expectant mothers, children and others at the airport. With Atithya's buggy service, they can just breeze through it all.
Porter service – With the porter service, travellers need not worry about carrying multiple pieces of luggage. Our trained professionals ensure that we take care of your baggage during your travels.
Lounge Service - Travelling for business or leisure, airport lounges are the perfect treat for everyone. Relax, eat, or catch up with work at the Encalm lounge as the world rushes past.